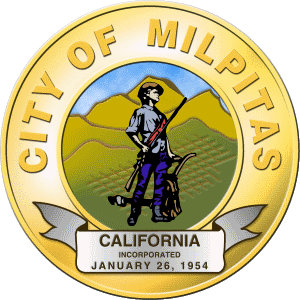 Milpitas Dentist – Located at the southern tip of the San Francisco Bay, the City of Milpitas is a progressive community that is an integral part of the high tech Silicon Valley. With a very diversified resident population of 70,817,
Milpitas Square Dental office is located in 410 Barber Ln, Milpitas, CA 95035.
Milpitas features quality schools, conveniently located neighborhood parks and shopping malls.
Our dental office is located inside the Milpitas Square.. Looking at the area, our clinic is strategically near to almost everything! The logic is that your convenience, comfort, and hassle-free dental care health are our primary considerations.
The technology we use are state-of-the-art and indeed a breakthrough in dentistry.  This is absolutely painless that will benefit your kids and the entire family! Yes, this is the best kids dentist in Milpitas!

Our Dental Clinic is professionally setup.Our team of dentists and dental assistants along with the reductionist are certified and world-class! Our passion for dental health drives us to give the best dental services and care in Milpitas Square!
Crowns, Dentures, Invisalign, Lumineers before and after!
Dentist in Milpitas – Our services vary from minor and major restorative, diagnostics,and preventive services. You will meet our world-class dentists in California!
Whatever dental problems you have even in how complex or complicated it is, you are SAVED, SECURED, and in the right dental office.
Major dental care refers to services that are more extensive than fillings or root canals. These types of services can include treatments such as dental implants, dental crowns, dental bridges, and full or partial dentures – services that replace damaged or missing teeth.
Minor services, which include oral examinations, prophylaxis, diagnostic evaluations, sealants and x-rays. Class B  services, which include restorative services procedures such as Amalgam fillings, Composite Fillings, prefabricated stainless steel crowns, periodontal scaling, tooth extractions, and denture adjustments
World-class Dentists & Dental Clinic
You will see how a professional and world-class dentists look like! Our group of dentists have been in the practice for decades thus you are rest assured that you will get the best beyond your expectations!
Maria Kristina Ganzon Hilado, DDS 
Hilado has 17 years of General Dentistry experience including all surgical procedures, complicated root-canals and cosmetic dentistry. She specializes in the safe removal of mercury amalgam restorations. Dr. Hilado works exclusively with biocompatible dental materials.
Mary Ann Pineda DDS
Dr. Mary Ann B Pineda, DDS specialties include General Dentistry.
Discover The Dentist in Milpitas

You will meet elite dentists in the office. Each of them has their own specialties that will solve all your dental problems. The premium services they practice are indeed innovative, superior quality, and 100% GENTLE!
Family Dentist in Milpitas
You need a caring dentist for your family! Whether you believe it or not, there is peace of mind when you have someone who deeply concerned about your dental health – for you and your entire family including your kids. Why is that so if you can go anywhere?
The answer is simple. Your family dentist in Milpitas knows your history, weakness, strengths, and of course what makes you happy in terms of dental health. More so, your dentist can give you big discounts or savings in the long run! Dentist Near Me



Our Dental Office is inside the Milpitas Square located in 410 Barber Ln, Milpitas, CA 95035. Free parking and there are a lot of places you can enjoy too!
We honor most PPO insurances, cash, credit card, Care-credit financing options, and in-office payment plans.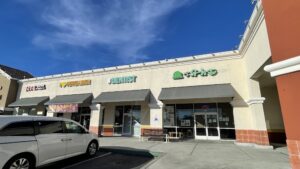 What is PPO Dental Insurance ?
PPO – Preferred Provider Organization (PPO) is a popular dental insurance plan designed for individuals and families that involve networks contracted with dental professionals and dental insurance companies.
Dental care facilities and practitioners offer services to the insurer's plan policyholders at affordable costs.
Patients receive the maximum PPO benefit when they visit in-network health care professionals and are also offered coverage when they see out-of-network providers. READ MORE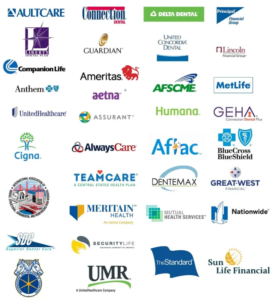 Cash & Credit Card Payments – You will receive huge discounts when you pay in CASH or CREDIT CARDS!
Care-credit financing options – CareCredit is different from a regular credit card. Use it to pay for out-of-pocket expenses not covered by Dental insurance, and special financing options are available that you may not be able to get with other cards. Pay for health, and wellness care at over 250,000 enrolled providers across the nation. Once you've applied, you can use it again and again at any location that accepts CareCredit.